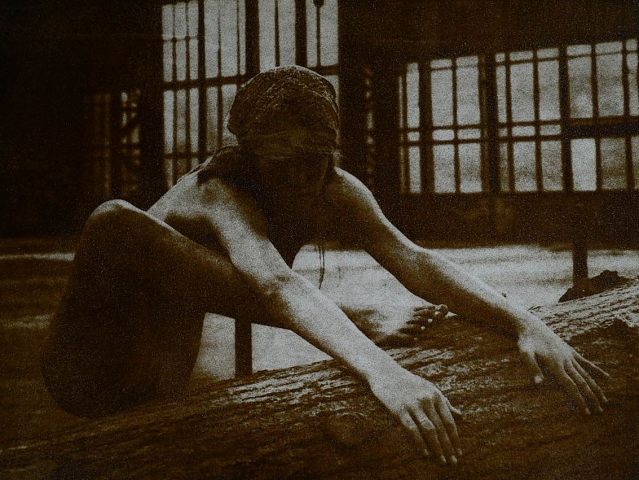 Fedor Gabčan born on July 22, 1940, in a picturesque Slovakian village, Jókút (Kúty). After the war he moved to Révkomárom (Komarno) with his widowed father, who was a gendarme commander. Here he married again and there he remained until his death.

Finished basic school in Révkomárom and continued his studies in Kassa (Košice) in the Industrial School of Architecture and Surveying (Priemyselná stavebná the zememeračská škola), which was completed in 1958.
After high school graduation he worked for the Institute of Geodesy (Geodetický ústav in Bratislava) in Bratislava (Bratislava), where his job was processing of aerial photographs.
After the military service, he was working in Ostrava mines for 4 years. Meanwhile he did graphics and ceramics as well. This helped him to find the expression of his own in photography, which he dedicated himself since 1964. Initially, the photos were limited to captured the miners' lives, because this topic was really close. First exhibition took place in 1966.
From 1966 a printing house was employing him as a photo reproduction chemigrafic and photographer. He prepared albumin-based ofset foils, light-sensitized by chromium salts.
In the 70s he worked at the advertising agency RAPID as external collaborator. Meanwhile, he was admitted to the Academy of Arts in Film and Television faculty – FAMU (Filmová the Televizní fakulta Akademie múzických umění), in Prague, in 1972, which he successfully completed in 1976. After the regime change in 1989 received the master's title.
In 1976-78 he worked for the Czech News Agency (CTK) as a photo reporter in Ostrava, then from the 90s till his retirement he was teaching at the Arts High School in Ostrava (Umělecká Střední škola Ostrava), where he founded the photography major. His further work was capturing the scenery ruined by years of industrial activity in Ostrava.
So far, he was not very interested in the archaic procedures of photos. Due to more free time because of his retirement, however, he turned his attention to the more demanding procedures. The most common topics of his photographs are portraits, still lifes, and nude photography also play a role.
Today, he lectures at the University of Ostrava Faculty of Arts (Fakulta umění Ostravská Univerzity Ostravě v) traditional photographic procedures.
He is also known as a member of the jury in several prestigious international photo competition in photographer circles.
At present, he lives in Vratimov, Czech Republic, but spends most of his time in Révkomárom, still in the same place where in his childhood years, a small house with a garden, which was at that time bought by his father and in which he enjoys gardening today. The fig trees and roses in his favorites.
Fedor Gabčan exhibition June 27, 2014. – August 24. in Mai Manó Ház.
Source: Mai Manó Ház