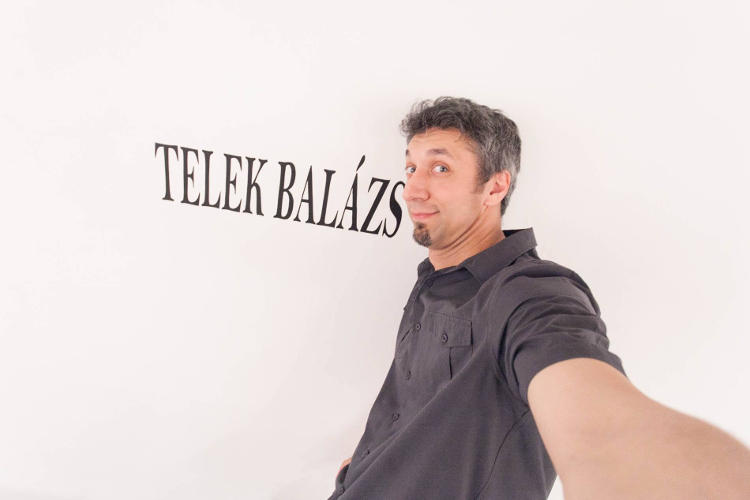 Balázs Telek was born in May 9, 1974, in Balassagyarmat. He studied graphics and visual communication. He worked in different fields of art. Started his photographical experiments in 1994. He was introduced to camera obscura as a photography tool by his teacher László Lugo Lugosi photographer.
In 1996 he and his three friends from college formed an art group called TeKoDeMa (Balázs Telek, Gábor Kóczán, Gábor Demeter, Lajos Major) which had actively been at work for nearly 10 years.
He was a member of groups and associations, namely the Studio of Young Photoartists (1998 – 2010), the Association of Young Artists of Applied Arts, the Association of Hungarian Photo Artists, the Jenő Komjáthy Fellowship for Literature and Arts, co-founder of International Kepes Association.
In 2005 he received a Rudolf Balogh prize from the minister of the Hungarian National Office of Cultural Heritage.
From 2007 art director of the 'Artbázis' – ArtBase Art Workshop.
From 2008 he was one of the organizers of the project "FotóFalu" (PhotoVillage), leader of the free university of FotóFalu.
From 2010 to 2012 lecturer at Budapest College of Communication and Business, Institute of Media Studies, department of Photography. Later instructor in the KREA School of Contemporary Arts and the KéppONt (PIXEL) Alternative Photography Courses.
Balzás Telek was winner of many awards and scholarships in photography.
He died early, in September 23, 2015, at the age of 41.