István Csaba Sánta – Jazz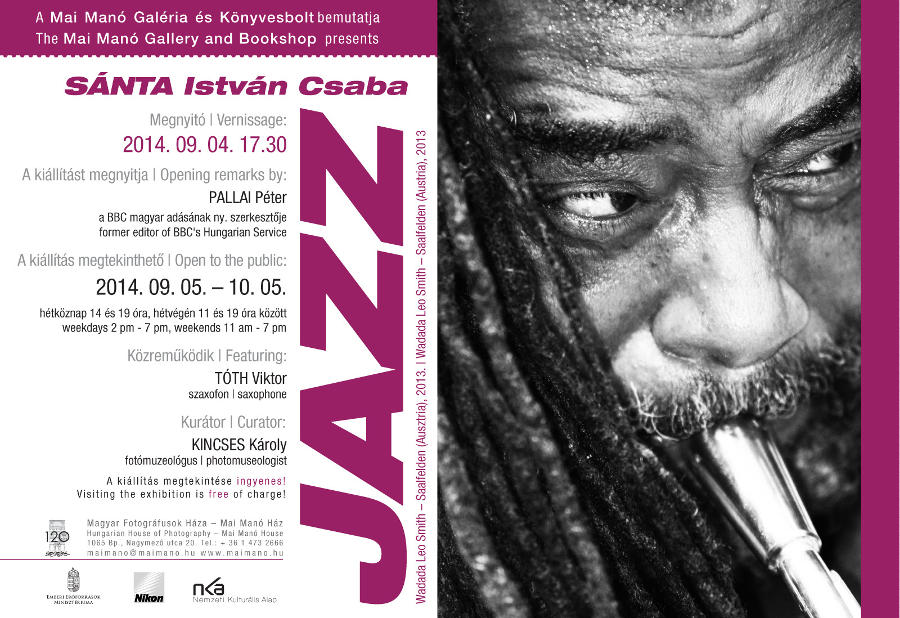 István Csaba Sánta, Transylvanian Jazz photographer's photo exhibition opens on the 5th of Semptember in Mai Manó Ház, Kis Manó Gallery.
There is a Transylvanian Photographer living in among us, who took in his head to photograph Jazz legends, as a professional photographer, but not delegated by anyone. The admired Jazz legends who can still enchant the audiophils even in their seventies and eighties. Following Theodolius Monk, Chick Corea, Quincy Jones and others in European and American Festivals, jazz clubs and concert halls, not sparing time and effort.

Károly Kincses, curator of the exhibition
Entree free of charge
István Csaba Sánta photo exhibition
Mai Manó Gallery – "Kis Manó"
1065 Budapest, Nagymező utca 20.
Szeptember 5, 2014 – October 5.