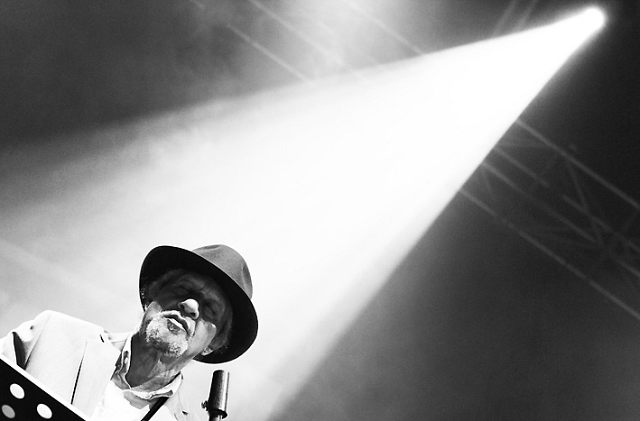 István Csaba Sánta two-Hungarian Press Photo Prize-winning freelance photojournalist was born in Transylvania in Sepsiszentgyörgy. He moved to Budapest and studied the basics of photography at Prater-street school's professional photographers faculty. Personal encounter with Henri Cartier-Bresson in 2002, and later with Josef Koudelkával made big impression on him.
With photography, another chapter began in his life, traveling. Toured most of Europe by hitchhiking, by hitchhiking he reached Africa via Gibraltar. He visited Thailand, Cambodia and Vietnam in a Far East trip, and later China as well. His aim is to learn more and more culture and capture with the tool of photography. Besides portraying the society as a fan of jazz music concert photography has become another main field of interest. Many famous jazz musicians have been photographed on both domestic and foreign concerts as well.
He participated outstanding international jazz festivals, as professional photographer, including Hong Kong International Jazz Festival, Montreux Jazz Festival, Jazz Fest Wien, London Jazz Festival, Jazz Festival in Turin, NYC Winter Jazz Fest, etc. In the mean time he visited countless jazz clubs as well, including all the famous New York jazz clubs (Blue Note, Birdland, Dizzy's Club Coca-Cola, Village Vanguard, Smoke, etc.) He photographed in famous concert halls as New York's Carnegie Hall, New York City Opera, Egg (Albany) at London's Barbican and also London's Royal Festival Hall, the Vienna Konzerthaus and the Palace of Arts in Budapest.
His works have appeared in numerous publications in New York City's Jazz Records, Kleine Zeitung, Origo, "Photographs of the Year" album, Jazzman, and several group and individual exhibitions in Hungary and abroad. Latest show was held in the exhibition hall of Consulate General of Hungary in  New York.
István Csaba Sánta Jazz photo exhibition is open from September 5th, 2014. till October 5th.
Source: Mai Manó Ház