Panasonic LUMIX DMC-GX8 interchangeable lens camera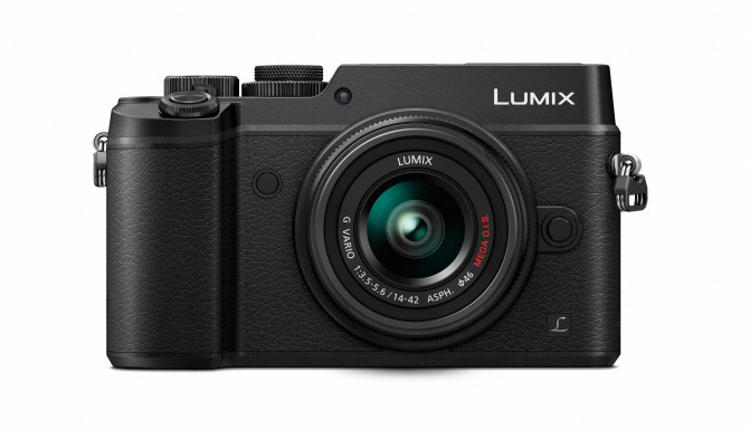 Panasonic unveils its new LUMIX DMC-GX8 interchangeable lens camera. Boasting 4K capabilities, the latest creative technologies to enhance photography and Panasonic's first Dual Image Stabiliser, the latest LUMIX G, with a classic compact design, is the perfect everyday companion for the style-conscious urban adventurer.
The LUMIX DMC-GX8 is ideally suited for those who like to shoot on-the-go and at street level – from bustling bazaars to nights out with friends. The new camera offers stunning image quality alongside a wide array of easy-to-use creative functions, allowing photographers to capture and share their artistic vision easier than ever before.
Breathtaking image quality with every shot
The LUMIX DMC-GX8 features a 20.3-megapixel sensor that's perfect for capturing photos and video in stunning detail. The camera's newly upgraded Venus Engine processor gives it a boost in low light environments. Whether you're hitting the town in the early hours or taking a walk down a beach at sunset, images are captured with minimum noise and colours are recreated with total authenticity.
The ability to capture consistently crisp and clear images is a key feature of the LUMIX DMC-GX8, and is further enhanced by Panasonic's first Dual I.S. system. With a combination of Lens Optical Image Stabilisation and Body Image Stabilisation, you can achieve consistently blur-free images even when shooting on-the-go.
Pushing photographic boundaries with 4K Photo
One of the most significant upgrades since the camera's critically acclaimed predecessor – the LUMIX DMC-GX7 – is the introduction of 4K video capability. 4K video provides four times the resolution and clarity of traditional Full HD, resulting in videos that jump from the screen, bringing scenes to life before your eyes.
With new 4K Photo features, the LUMIX DMC-GX8 also allows you to extract an 8-megapixel still from 4K burst images with total control and precision, so even the magic moments that pass in the blink of an eye can be recaptured and enjoyed forever.
Versatile shooting, wherever you are
Built from magnesium alloy, the LUMIX GX8's body is lightweight yet rugged, making it the perfect accompaniment to any urban adventure. The camera is also splash and dustproof, which is achieved by tightly sealing the various sections of the camera's body to enable shooting in conditions other cameras are unable to go.
A 0.77x (35mm equivalent) large, high-resolution Live View Finder (LVF) tilts 90 degrees to provide flexible shooting options for every situation, while the Free-Angle touch screen monitor can easily be moved both side to side (180 degrees) and up and down (250 degrees) – perfect for taking your selfies to a whole new level with flexible shooting angles.
Both provide 100% field of view to ensure you're not missing any of the action at the periphery of the frame, and image output between the LVF and the rear monitor is switched automatically using an eye sensor on the LVF, in order to conserve battery.
Capture moments in the blink of an eye
Panasonic's LUMIX G range is synonymous with fast and accurate Auto Focus (AF) functionality. With the LUMIX DMC-GX8 you can concentrate on framing your picture, safe in the knowledge that your camera will do the rest. The LUMIX DMC-GX8 takes even less time to set focus than its predecessors, analysing the scene and adjusting settings in the blink of an eye. The result is crystal clear photos and video every time, even when you're dealing with fast-moving subjects such as wildlife or sports.
Practical connectivity
The LUMIX DMC-GX8 integrates Wi-Fi connectivity to provide practical new ways to shoot, as wells as fast and easy sharing online. Thanks to NFC, just by touching devices together, you can connect the camera to a smartphone or tablet and post your favourite images and clips to social media, or email them to friends and family.
Alternatively you can use your mobile device as a control for the LUMIX DMC-GX8, changing settings such as focus, aperture, shutter speed and ISO, before triggering the shutter release remotely.
Panasonic LUMIX DMC-GX8 exciting features
Improved Multiple Panorama Mode (Image quality priority or angle priority)
2.5mm Microphone Socket
21mm Eyepoint LVF for improved usability with glasses
Focus Peaking / Eye Sensor AF / Touch Pad AF / Starlight AF
Silent Mode
Creative Control
Time Lapse Shot / Stop Motion Animation