Olympus Stylus SH-2 compact camera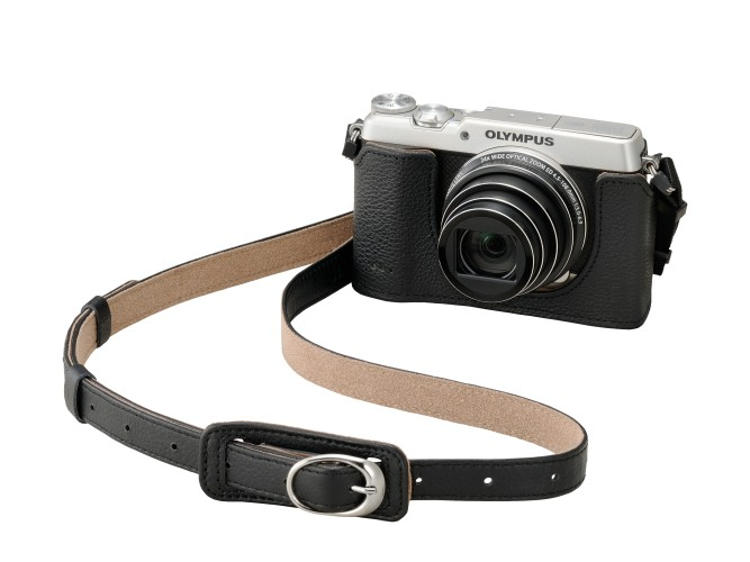 Unexpected moments make fantastic photos, but they mostly don't happen in perfect light and you can't put happy children on hold while you try to steady your camera. Which is why Olympus gave the new Stylus SH-2 the high-end technology it takes to record videos and still photos on the fly – quickly, easily and even in the dark.
The Olympus Stylus SH-2 delivers the kind of quality you can't get on a phone, without requiring even a hint of photographic expertise. Olympus also gave the camera great looks and a compact, lightweight body. So for SH-2 owners, now a capable camera can be like house keys and a smartphone – something that's always on hand.
The combination of leather-like textures and a semi-retro metal casing gives the SH-2 that invaluable knack of looking the part anywhere with any outfit, shabby or chic. At a candle-lit birthday party or on a starlit beach, Nightscape Mode takes lousy light in its stride.
The unrivalled optical 5-axis Image Stabilisation technology comes from Olympus' high-end cameras and counteracts camera shake much more effectively than comparable systems. This is vital when taking close-ups with the powerful 24x optical zoom, or recording a handheld time-lapse movie at night.
The SH-2 is Wi-Fi enabled for uploading images to a smartphone, and comes with all the creative features and well-laid out controls you expect from Olympus cameras.
The Stylus SH-2 goes on sale from mid-March 2015 for €299 (or the equivalent in other currencies). It comes in a black or silver body, both with a black leather look, and is available with charming, old-school leather casings and straps.