Olympus OM-D E-M10 Mark II Limited Edition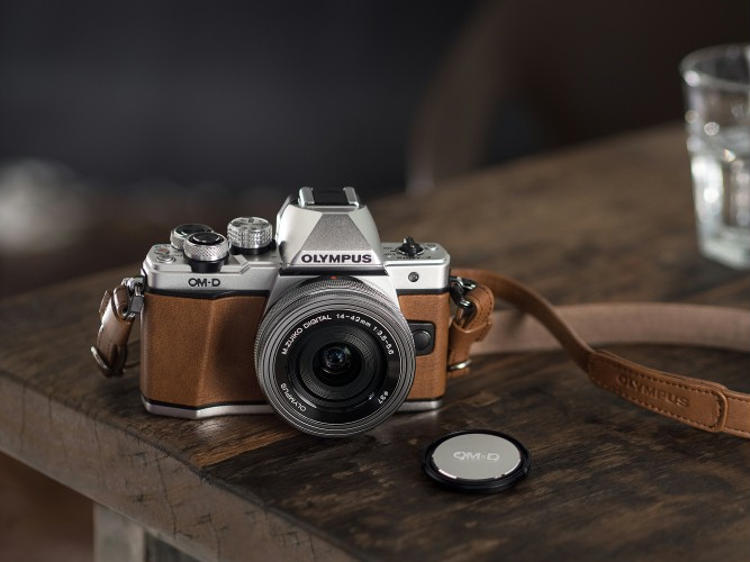 In the new Olympus OM-D E-M10 Mark II Limited Edition, retro design meets world-first technology – When Olympus announces a new Limited Edition OM-D, design enthusiasts know they're in for an exceptional visual treat.
The OM-D E-M10 Mark II Limited Edition offers all the high-tech fireworks of the awarded OM-D E-M10 Mark II, but stands out from its near-namesake with a striking new design. The unique Fox Brown colour and texture alone make this camera a collector's item.
The Limited Edition also comes with a premium leather strap and a matching silver-coloured lens cap to complement its compact, lightweight frame. Worldwide, only 3,500 OM-D E-M10 Mark II Limited Edition cameras will be available. They are on sale as of February 25, 2016 as part of a kit that includes the M.ZUIKO DIGITAL ED 14-42mm 1:3.5-5.6 EZ Pancake Zoom lens for €899.
Brown is back
The original OM-D E-M10 Mark II set the standard – making imaging practical, portable and affordable for a new generation of hobbyist photographers. The remarkable styling of the Limited Edition takes this standard to a new level. The special Fox Brown colour sets off the glinting chrome and milled edges of solid dials beautifully. The On/Off switch and the central finder further enhance the impression of a hands-on shooting experience to be enjoyed by the talented connoisseur.
Form fits function
The design highlights of the OM-D E-M10 Mark II Limited Edition have a traditional flavour, but for this camera segment the technology is cutting-edge. Beneath the elegant switches, dials and contours of its all-metal body, the Limited Edition inherits some of the most powerful technology OM-D has to offer. It features the 5-axis in-body Image Stabilization that enables blur-free still and smooth hand-held filming on the move, even in low light. 5-axis IS works irrespective of the lens attached and compensates admirably for up to four steps of shutter speed. For shooting with a large telephoto lens, an optional quick-release camera grip adds another layer of stability. Another bonus for moviemakers is 4k time-lapse recording, which allows you to capture and play back normally imperceptible movement in ultra high-resolution.
The full EVF
Like the E-M10 Mark II, the Limited Edition has a large, high-speed, 2,360K-dots OLED Electronic Viewfinder with an unrivalled 100% field of view. The EVF displays the full range of manual settings and optional effects in real time, for full control over the impact of manual adjustments. Again there's a large, tilting, 3-inch touchscreen LCD with a pad control for setting the focus point using your finger, while looking through the viewfinder. The fingerprint-resistant coating helps preserve the camera's extraordinary aesthetic.
Matching lenses and accessories
Owners of the Limited Edition can enhance the stand-out look of their OM-D with several accessories that complement the brown optic and leather haptic. The premium OM-D messenger bag made of brown leather and grey canvas is every bit as stylish as the Limited Edition itself, and the new OM-D messenger bag Mini has been released just in time for the Limited Edition launch. Of course, there are also more than 40 high-grade Micro Four Thirds lenses available that cover the full range of focal lengths and budgets, from hobbyist to pro.
Like every new Olympus camera, the OM-D E-M10 Mark II Limited Edition comes with a free six-month warranty extension, on top of the statutory warranty in the country of purchase, when registered via the MyOlympus online platform.
Olympus OM-D E-M10 recommended accessories
OM-D Messenger Leather Bag – Tailor-made for OM-D cameras and lenses, with the two-tone panache of a classic urban bag. Includes a matching shoulder strap.
OM-D Messenger Bag Mini – Same style as the larger version. In grey canvas and brown leather, with room for the camera body and one lens.
ECG-3 Grip – Makes it easier to hold the camera securely, especially when using a larger telephoto lens. The quick-release means it can be put on and taken off fast on the move.