Nikon D810 professional D-SLR camera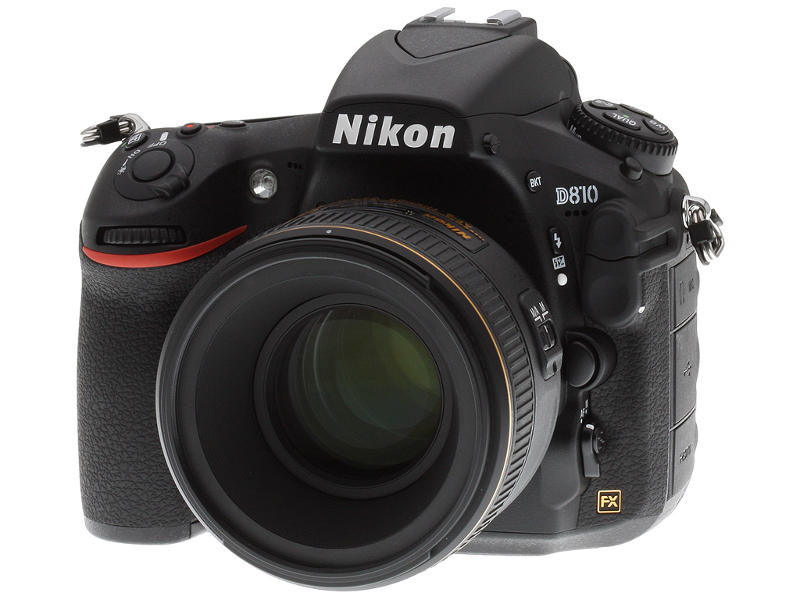 Nikon announced the D810, the next benchmark in D-SLR image quality for professional photographers and cinematographers. The D810 features a brand-new 36.3-megapixel, full-frame FX-format sensor without an optical low pass filter (OLPF) for extreme resolution and staggering dynamic range.
Bolstered by Nikon's EXPEED 4 image processing engine, the D810 delivers enhanced response and performance for a wide variety of photographic, cinematic and broadcast disciplines. Whether photographing weddings, fashion or landscapes, shooting documentary-style cinema or video for broadcast, this is the one D-SLR that provides the ultimate in versatility and capability.
"Once a user experiences the intense level of fine detail they are able to render using the immersive resolution of the D810, it will be hard to imagine a project without it," said Masahiro Horie, Director of Marketing and Planning, Nikon Inc. "When coupled with the amazing imaging capabilities of NIKKOR optics, the D810 becomes a powerful storytelling tool to create images and broadcast-quality video with unprecedented detail, dynamic range and sharpness."
Nikon's Greatest Image Quality Yet
The Nikon D810 is the pinnacle of D-SLR image quality, continuing to rival medium format cameras thanks to a variety of Nikon technologies engineered for professional image capture. At the core of the D810 is a brand-new, 36.3-megapixel FX-format (7360 x 4912 resolution) CMOS sensor that lets photographers wield the benefits of extremely high resolution, with rich tonality and a broad dynamic range. This super-high resolution gives professionals the power to capture with stellar sharpness, make massive prints or crop liberally with confidence. The OLPF has been removed to maximize the potential of every pixel, resulting in outstanding resolution and sharpness, yielding images that render subtle details with striking fidelity.
Image quality further benefits from the application of Nikon's exclusive EXPEED 4 image processing engine, which also provides enhancements to overall performance while suppressing instances of false color and moiré. Photographing in the field or in the studio, users will see the difference with the ability to create stunning images with unprecedented clarity in gradation rendering, expanded dynamic range and high accuracy white balance. Additionally, EXPEED 4 enhances noise reduction performance, and helps to achieve a wider ISO range, from 64 to 12,800, to improve low-noise image capture in a variety of lighting conditions. The ISO range is also expandable from 32 (Lo-1) to 51,200 (Hi-2) letting the photographer shoot with maximum fidelity under studio lighting or confidently capture a faintly-lit wedding reception or other subjects in even the most challenging light.
Nikon has also implemented a myriad of new features aimed at improving overall image quality for all types of photographers. Nikon's Advanced Scene Recognition System with the 91,000-pixel 3D Color Matrix Meter III provides unbelievably balanced exposures in difficult scenes. The system analyzes each scene to recognize factors such as color, brightness and human faces with startling precision to determine what type of subject a user is shooting. The system then compares all the data using an image database to adjust exposure, AF, auto white balance, i-TTL flash control and enhances subject tracking.
Further enhancing the D810's image quality, a "Clarity" setting has been added to the available Picture Control adjustment parameters, which adjusts mid tones to enhance details within an image. To help preserve the most amount of detail in shadows and highlights, the new "Flat" Picture Control Profile is now available. This Picture Control Profile allows both photographers and filmmakers to get the widest tonal range out of their cameras for maximum flexibility in post processing. For further customization of Picture Controls, users are now able to make adjustments in .25 step increments for the maximum level of custom color, saturation and brightness levels. Additionally, the D810 employs a new highlight-weighted metering option, which detects the brightness in a scene and determines optimum exposure, preventing blown-out highlights, which is ideal for stage and performance capture.