Fujifilm X-T1 camera silver edition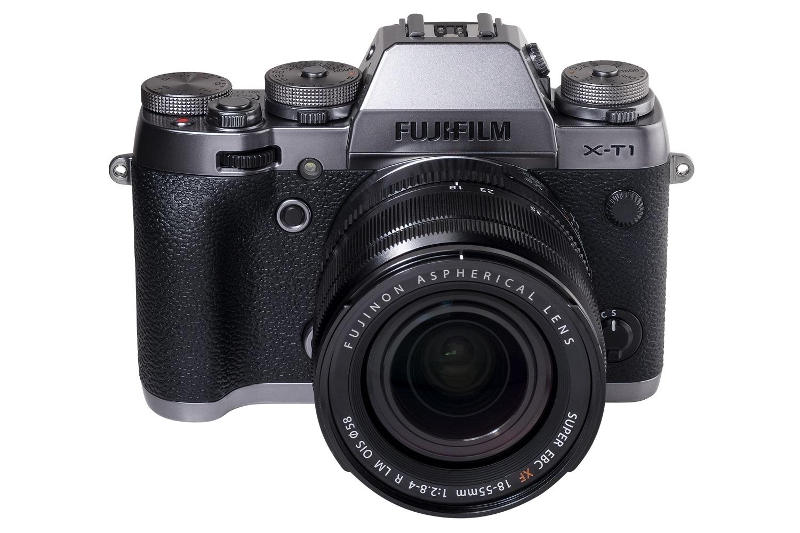 Fujifilm announce the launch of the X-T1 Graphite Silver Edition, a new color variant of the FUJIFILM X-T1 premium mirrorless camera.
Since its launch, the X-T1 has received high praise from photography enthusiasts and professional photographers around the globe thanks to its outstanding features, including the world's fastest Real Time Viewfinder with a display lag-time of just 0.005 sec, the highest display magnification (0.77x), and a dust and water-resistant body.
The FUJIFILM X-T1 Graphite Silver Edition boasts a rich, high-quality finish, a 1/32000sec electronic shutter and amongst other additions, a new Film Simulation mode.
Fujifilm X-T1 main Features
Luxury multilayer coating on the camera's exterior
The X-T1 Graphite Silver Edition uses a unique three-layer coating process for a stunning, highly resilient, finish. Three coats are applied to the camera body, as follows:
First coat: After performing antioxidant treatment on the magnesium body, a matte black undercoat (primer) is applied. This deepens the tones, making the highlights stand out.
Second coat: Thin coats of ultra-fine paint particles are layered using computer controlled Thin-film Multilayer Coating Technology to give a Graphite Silver coat while rotating the body at high speed. This gives a smooth finish and luxurious shine.
Third coat: A clear coat for a deep gloss finish. By adding a small amount of black to the colorless and transparent clear coating, the color tint alters subtly depending on how the light hits the body, emphasizing the camera's shape and form.
New high-speed electronic shutter with a maximum speed of 1/32000sec
The FUJINON XF Lens series lineup includes a number of fast fixed focal length lenses, which boast very high sharpness with the aperture wide open, producing excellent bokeh. However, fast apertures are impossible to use if the light is too bright, so to ensure users can create shallow depth-of-field effects, the camera is now equipped with a fully electronic shutter offering a maximum shutter speed of 1/32000sec. The mechanical shutter will not operate at all when any speed for the electronic shutter is selected, which also delivers a completely silent shooting experience; perfect for shots of sleeping children, pets, weddings, and more. In addition, it is possible to set the electronic shutter in 1/3 steps from a range of 1sec to 1/32000sec.
Classic Chrome Film Simulation mode brings more creative power to the X Series
The X Series' Film Simulation modes represent Fujifilm's wealth of experience in color reproduction technology. New to the suite of effects is Classic Chrome, which delivers subtle colors and beautifully muted tones reminiscent of vintage reversal film. Using Classic Chrome on cityscapes, for example, will give shots a historic feel, while fashion photos gain an emotive, nostalgic look. Classic Chrome strengthens the film simulation line up and enhances the creative power of the X-T1.
Natural Live View function is just like the naked eye
One of the greatest benefits of the electronic viewfinder is that it allows users to check the actual tones and colors of the image before releasing the shutter; what you see is what you get. However, if the image quality settings are set to high saturation or high contrast, for example, this sometimes causes problems in checking subtle details in shadow areas, or could result in eye strain when used over a long period. To avoid this problem, the X-T1 Graphite Silver Edition has a new function that removes the image quality settings from the viewfinder image while shooting, displaying natural, real-world images, close to what the naked eye would see through an optical viewfinder.
Graphite Silver Edition deluxe accessories
To complement the premium-coated X-T1, a luxury leather shoulder strap and aluminum hot shoe cover are supplied with the camera in a special edition kit.