Fujifilm FinePix S9900W and S9800 ultra long 50x optical zoom cameras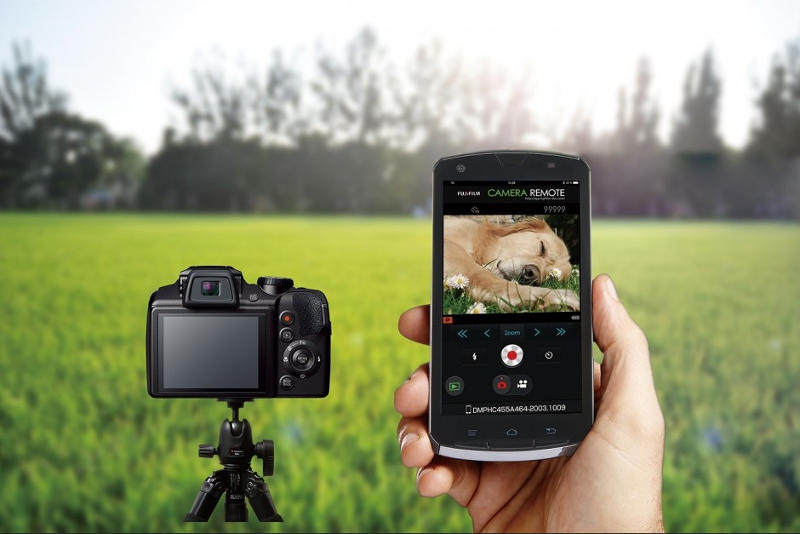 Fujifilm announce the launch of the FinePix S9900W and S9800 bridge cameras, both of which feature powerful 50x optical zoom lenses for maximum picture taking versatility.
Further stand-out features on the two cameras include a 5-Axis image stabilization system for movie recording, Full HD video capture and a selection of creative filter effects. The S9900W also offers wireless LAN communication.
Powerful 50x optical zoom
The showpiece of the S9900W/S9800 is undoubtedly the Fujinon 50x optical zoom lens. Featuring a bright F2.9-F6.5 maximum aperture setting, the lens offers a huge 24-1200mm optical range that can be boosted to an incredible 100x magnification with Fujifilm's Intelligent Digital Zoom technology. This range means no subject is beyond the reach of the cameras; even detailed close-ups are easy with a Super Macro mode that focuses down to just 1cm.
Picture quality is assured thanks to the lens' optical construction. With both 3 aspherical and 2 ED elements used in the design, aberrations are minimized so users can be confident of high quality results throughout the range. Image sharpness is also enhanced by the lens shift image stabilization system that reduces the effects of camera shake, especially at the longer zoom settings. Further stability is provided by the position of the zoom lever on the side of the lens barrel. This means the zoom can be controlled with the left hand while the picture is taken with right.
High speed, high quality sensor
The 1/2.3-inch 16.2 megapixel BSI CMOS sensor in the S9900W/S9800 is back-side illuminated to ensure the best possible results right up to the maximum ISO sensitivity of 12,800. Coupled with the rapid focusing speeds, users can be confident of getting great results in double-quick time.
The S9900W/S9800 can start up in just one second, autofocus in as little as 0.15 seconds and then be ready to take another shot in just 0.6 seconds. Those wanting to capture a burst of full resolution images in quick succession can do so using the continuous shooting speed of 10.0 fps (maximum 10 frames).
Full HD movies with advanced stabilization
As well as being a powerful machine for still image capture, the S9900W/S9800 is equally potent when it comes to movie capture. It records movies in Full HD (1920 × 1080) at up to 60 fps and uses a Movie Scene Recognition function to make sure it selects optimum settings for the best results. Further versatility is provided by the seven Advanced Filter functions that allow users to add creative effects to movies, plus there's a 480 fps slow motion mode and a dedicated movie recording button so you'll never miss the action.
To ensure movies have a smooth and professional look and feel, Fujifilm has developed a 5-Axis Image Stabilization system that combines two-axis optical and three-axis electronic stabilization functions to keep unwanted camera movement to a minimum. Movement is tightly controlled whether the camera moves in a vertical, horizontal or rotational direction and even while the camera operator is walking.
After movie footage has been shot, further control is offered with the Movie Trimming and Movie Join functions. The former allows unnecessary parts of the movie to be easily removed while the latter enables the user to combine multiple movies into one file for in-camera editing.
Shoot and share the wireless way
The S9900W also offers remote shooting via a smartphone or tablet*4, while photos and movies*5 can easily sent to smartphones and computers using the same wireless connectivity.
Just download and install the Fujifilm Camera Remote app, then press the dedicated Wi-Fi button on the camera to make the most of wireless LAN communication. Not only can users shoot remotely from their device, but also zoom in or out to fine-tune compositions and capture movies, too.
Images are easily sent to smartphones and tablets where they can be viewed in all their glory. The S9900W's Wi-Fi®*6 communication also enables easy backup of pictures and video to a computer.
A host of picture taking functions
Like all Fujifilm bridge cameras, the S9900W and S9800 come packed with powerful picture taking functions. 11 Advanced filters are on offer a variety of picture taking effects:
Sketch creates line-drawing-like pictures
Dynamic Tone creates a fantasy effect
Partial Color retains one color (choose from red. orange, yellow, green, blue or purple) and turns the rest of the image black & white
Pop Color emphasizes contrast and colour saturation
Soft Focus creates an overall soft look to the images
Low-Key darkens tones
High-Key enhances brightness and reduces contrast to lighten tones
Toy Camera creates a shaded border as if the picture was taken on a toy camera
Miniature blurs the top and bottom of the frame for a miniature effect
Cross Screen creates starbursts on bright objects
Fish-Eye gives a fish-eye effect
In addition to these filters, both cameras also offer multi-frame processing that allows users to take two or more shots and then combine them for a High Dynamic Range (HDR) image, plus there's an Interval Shooting function which automatically fires the shutter at regular intervals defined by the user. Shots can be taken up to 10 minutes apart for a maximum shooting time of 6 hours.
All images can either be composed and played back using the rear LCD or the built-in electronic viewfinder (EVF). With 920k dots, the EVF in both models is exceptionally bright making it easy to check shots, even on bright days.