LG G3 smartphone photo test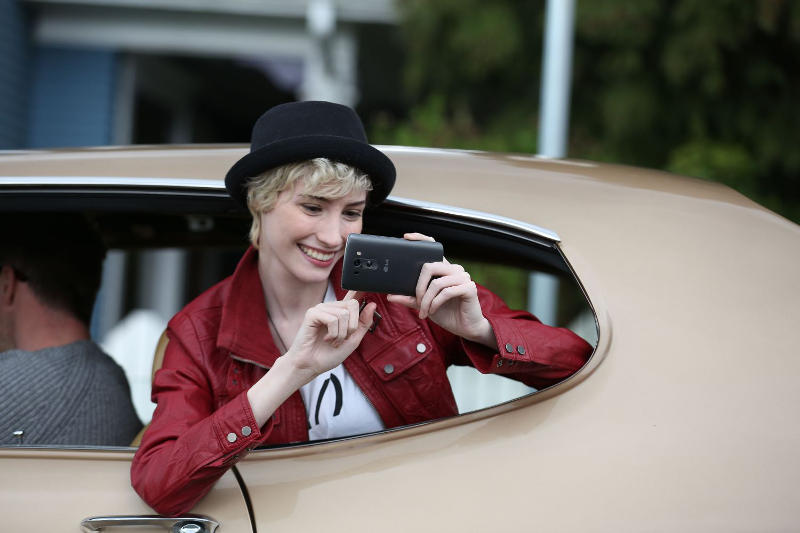 The features of smartphones, as functionality are far beyond what you expect from a mobile phone. We were curious what LG's latest modell, the G3 offer as a camera.
Of course, you can not expect a phone to provide professional photography and video application features.
The first striking feature of the LG smartphone is the Quad HD display, which 5.5″ display contains 3.6 million pixel. It is certainly very good to look at the display, watch photos, videos, or even just surf the Internet.
A 13-megapixel camera was built in to the G3, which is more than enough for a phone camera, especially bearing in mind that it creates a 5MB photo file even at HDR resolution. These photos are usually used on the phone, laptop, or computer, where this resolution is more than enough. If you want to print a billboards anyway you are going to take pictures with professional camera and you hire a professional photographer to shoot the photos.
We were curious about one of the most interesting feature, the laser autofocus. This function allows faster focusing since the laser measures the distance to the object in the system. This is especially interesting when in photo mode creating multiple images (continuous shooting), in addition even in taking the sequence in motion because it allows to keep the subject in focus. Also in Video mode, during recording it is important how quickly the camera focuses.
The exposition may be done in several ways. The "traditional" way (Whatever you call traditional on a mobile phone), tap the shutter button or tap the selected object displayed, so that the system sets focus and exposure to that point. In addition, we can also say to the phone "chiiiiz" and this will trigger the exposition (if the feature is enabled in the settings). We tried. It works. It's a 21st-century remote control.
The front camera has 2.1 megapixels and a larger viewing angle, so more people can fit into a "Selfie" photo.
LG has come up with a useful function; If you show your fist to the camera the timer is started, which is useful if you want to keep off your hand from the selfie, or you want to capture a group of people and include yourself on the photo and can not touch the display.
Tip: Using the front camera the display can be used toe light ourselves a little better. The G3 display goes in white at this time and function as a fill flash.
Overall, the LG G3 takes good photographs. But it does not change our position that we still have a phone which does not replace a digital camera. It's not its job. But in every day life it is not the camera, but the phone in your pocket, we can solve more or less all shooting situation without any problems.
LG G3 smartphone features
Panorama mode – 180 degree panorama photos may be captured
Double camera – both cameras may be triggered and both photos will be saved on one picture file
Magic focus – the focus may be set afterwards on the photo
HDR – in dynamic tone mode, the camera captures several images and a software determines the best result
Front camera has larger image sensor and aperture
Optical Image Stabilazer (OIS)
Double LED flash
Laser autofocus – better result in low-light conditions, faster focusing
Display resolution: 2560 x 1440 (QHD)
Display: 5.5″
Back camera: 13MP
Image resolution (MP): 13MP(4160×3120), W10M(4160X2340), 9M(3120X3120), 3M(2048X1536)
Front camera (VT): 2.1MP
Digital zoom: 8x
Max video resolution – frame/sec: UHD(3840×2160), FHD(1920×1080), HD(1280×720), 120HD(SLOW MOTION 1280×720)
Photo gallery
LG G3 video
Tabán – Buda castle
Tunnel – Adam Clark Square – ChainBridge – Roosevelt Square