Brighter lenses and accessories for the darker months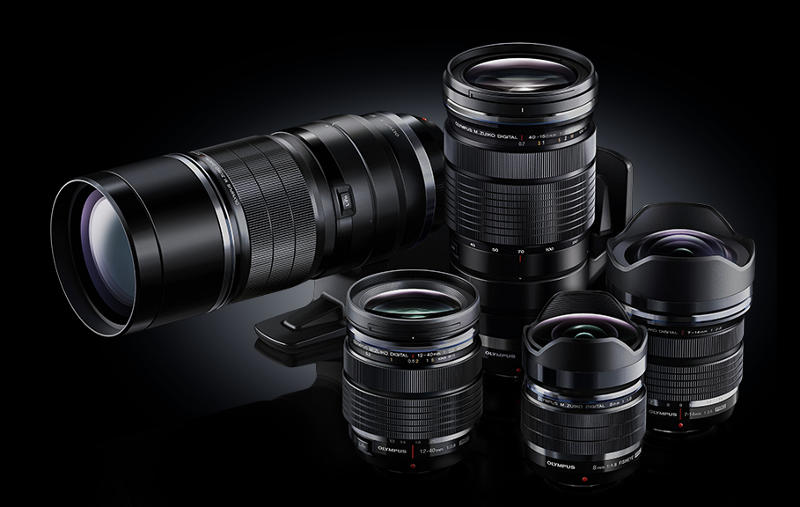 Olympus autumn and winter offer rewards photographers who prepare professionally for the lower-light seasons. Olympus will follow its popular OM-D and PEN summer special with an autumn and winter offer for Olympus camera owners looking for the sort of premium, super-bright, interchangeable lens that is ideal for capturing the spectacular light, colours and crispness of the cooler seasons.
Owners of Olympus Micro Four Thirds cameras who purchase from 1 October 2015 to 31 January 2016 one or more of five fixed-aperture M.ZUIKO DIGITAL lenses will receive a bonus of up to €150.00 for each lens. Customers purchasing the OM-D E-M1 camera can receive a €100.00 bonus. Details of the offer lenses are available alongside the terms and conditions at the Olympus website olympus.eu/bonus.
Olympus' offer is all about preparing properly to maximize optical quality. All five lenses belong to the M.ZUIKO Premium range and are prime lenses, meaning they feature a super-bright, fixed aperture of 1:1.8 or 1:2.8 as well as lightweight, compact design. As such, they are ideal for capturing superior-quality, blur-free images in the challenging light of autumn or winter, and without a tripod. They are especially effective when combined with the world's most powerful 5-axis image stabilization technology that has become the trademark of the Olympus OM-D camera range.
The fixed focal lengths of the five lenses range from 17mm, which is ideal for extreme perspectives, to 75mm for spectacular bokeh and flattering portrait photography. Autumn and winter bring photographers of all abilities a wealth of inspiring subjects – from wild mushrooms, azure skies and the glowing oranges and reds of turning leaves through to banks of mist, icicles and dew-laden spider silk.
Five eye-openers
The offer gives Olympus camera owners a choice of one or more of the prime lenses listed below:
M.ZUIKO DIGITAL 17mm 1:1.8. The ultra bright, large 1:1.8 aperture makes it easy to capture shots with eye catching perspectives. It's ideal for tripod free shooting in low light. 35mm equivalent: 34mm.
M.ZUIKO DIGITAL 25mm 1:1.8. Every camera bag should include a lens like this. Enjoy a field of view that feels the same as the human eye, with beautiful bokeh and impressive close focus performance. 35mm equivalent: 50mm.
M.ZUIKO DIGITAL 45mm 1:1.8. For stunning portraits with great depth of field and vivid contrasts. This lens is also ideal for making handheld movies on the fly. 35mm equivalent: 90mm.
M.ZUIKO DIGITAL ED 60mm 1:2.8 Macro. A dedicated macro lens with an internal focus system based on floating lenses. Dust and splash-proof, it has a minimum focus distance of just 19cm. 35mm equivalent: 120mm.
M.ZUIKO DIGITAL ED 75mm 1:1.8. For connoisseurs of high-end portrait photography, this lens delivers uncompromising image quality with striking bokeh, crisp contrasts, edge-to-edge precision, high resolution and very low aberration. 35mm equivalent: 150mm.
For customers who want to get the very best out of their lens, the OM-D E-M1 and OM-D E-M5 Mark II offer double-saving potential – besides photographic excellence:
The OM-D E-M1 camera
A multiple-award winner, at the time of its launch in 2013 the OM-D E-M1 was the most advanced compact system camera ever produced. With a dedicated firmware update programme for professional cameras, Olympus is ensuring it stays that way. The upcoming autumn firmware upgrade includes 18 significant feature enhancements and is available for E-M1 owners from late November. Owners are also entitled to ' Service Plus ' benefits, which are exclusively available to registered users.
Terms and conditions are available from the same website where customers register for the autumn and winter offer and browse the list of eligible lenses, cameras: www.olympus.eu/bonus
Every Olympus lens and camera comes with a free six-month warranty extension when registered via the MyOlympus online platform.