Autumn upgrades are golden for Olympus OM-D owners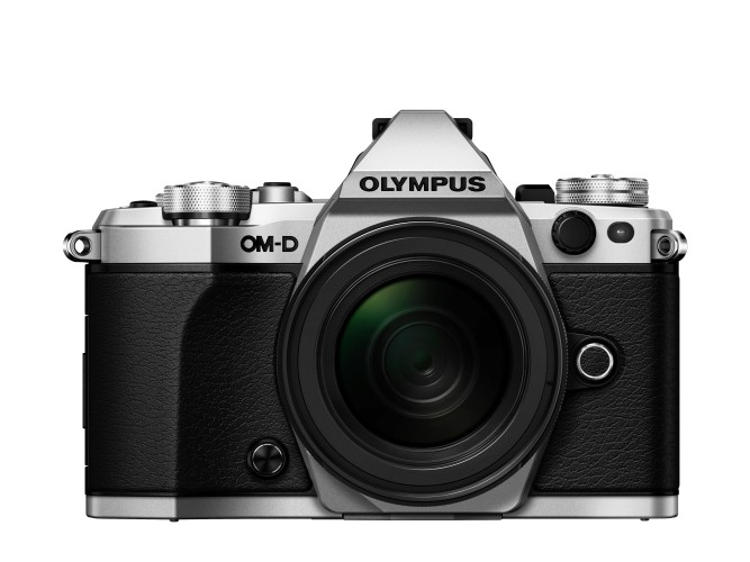 Owners of high-end Olympus OM-D cameras can look forward to ongoing upgrades that will boost the performance of their cameras by adding Olympus' most impressive innovations.
The upgrades currently under development will be released this autumn for the top-of-the-range OM-D E-M1 and the multi-award winning OM-D E-M5 Mark II. Available to owners free of charge via the Olympus Digital Camera Updater download, the upgrade program once again signals Olympus' determination to ensure its high-end OM-D range continues to set the pace for performance and usability in the Interchangeable Lens Camera (ILC) category. The below upgrades will be available for download from late November 2015.
The E-M1 Ver. 4.0 upgrade
The multiple-award winning OM-D E-M1 was the most advanced compact system camera ever produced at the time of its launch in 2013, and the autumn updates will ensure it stays that way. In addition to a further enhanced compatibility with Olympus Capture the new upgrade gives owners – typically professional and semi-pro photographers – access to 18 significant feature enhancements, with a particular focus on video capture and professional workflow. Highlights of the firmware upgrade include:
Focus Stacking Mode
Captures striking macros with sharp edges at greater depths of field by combining eight shots taken with just one shutter release.
Extended variable frame rates
For movie playback with that authentic cinema feel, record blur-free movies with the 24, 25 and 30fps frame rates.
Movie recording with variable 5-axis IS
Choose between mechanical in-body stabilisation only, and a second mode that adds electronic IS support.
Movie Info Display
During video capture, the LCD displays key information at a glance, including the histogram, level gauge, audio level and the time code.
Silent Mode
Switch to completely silent electronic shutter when capturing video or still sequences in environments where noise may be a problem.
The E-M5 Mark II Ver. 2.0 upgrade
Introduced just 6 months ago the OM-D E-M5 Mark II is already equipped with many of the latest features in the upgrade for the E-M1. Thanks to the world's most powerful 5-axis in-body Image Stabilization, E-M5 Mark II owners already benefit from outstanding, blur-free still and movie capture on the move, even in low light. Their autumn firmware download nevertheless improves on this capability. Highlights of the E-M5 Mark II Ver. 2.0 upgrade include:
New Picture Mode
This dedicated colour grading tool makes movie editing a breeze.
Focus Bracketing
A welcome addition for shooting with shallow depth of field. Choose the best from a series taken automatically with slightly different focal settings.
For more details on the new features for both cameras, go to the Olympus downloads page.