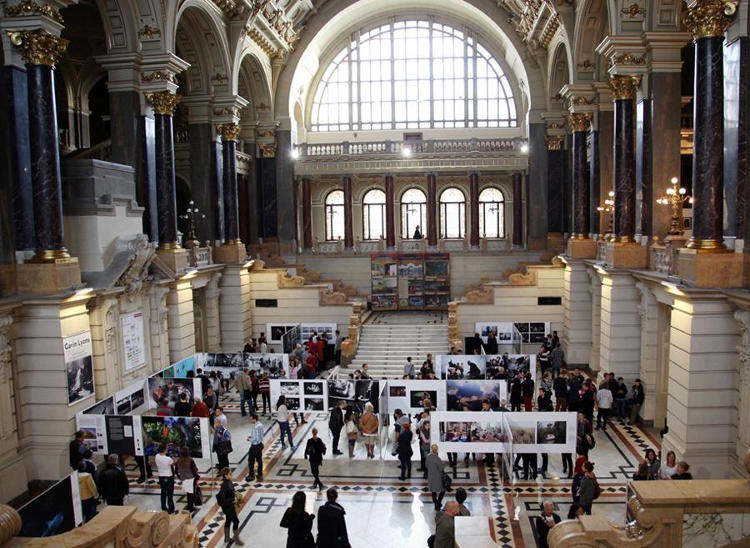 With around 100 local exhibitions produced every year, the World Press Photo exhibition tour of prize-winning photographs is the most popular traveling photo event in the world.Every February, an international panel of judges selects the winning photographs from the entries. The 58th World Press Photo contest winners were selected from 97,912 photos shot by 5,692 photographers from 131 different countries. Top honors this year went to Mads Nissen, a staff photographer for the Danish daily newspaper Politiken.
The photos will be on display in over 15 other cities all around the world, including Kyoto, Madrid, Rio de Janeiro, Mexico City, Toronto, Helsinki, Paris, Berlin, Rome and St. Petersburg just to name a few.
For 60 years already, World Press Photo has encouraged the highest standards in photojournalism. The resulting archive is not only a record of more than half a century of human history, but a showcase of successive styles in visual storytelling. http://www.worldpressphoto.org/collection/contests
World Press Photo of the Year 2014
First Prize Contemporary Issues, Singles
Mads Nissen, Denmark, Scanpix/Panos Pictures
St. Petersburg, Russia
Caption: Jon and Alex, a gay couple, during an intimate moment.
Life for lesbian, gay, bisexual or transgender (LGBT) people is becoming increasingly difficult in Russia. Sexual minorities face legal and social discrimination, harassment, and even violent hate-crime attacks from conservative religious and nationalistic groups.
Some oft he photos of the World Press Photo 2015 winners: http://photonet.hu/online/magazin/esemenyek/world-press-photo-2015/
World Press Photo 2015
Budapest exhibition
25 September 2015 – 25 October 2015
Museum of Ethnography
Kossuth Lajos tér 12
Budapest, Hungary
+36 1 473 2410
http://www.neprajz.hu/
More info: http://www.worldpressphoto.org/exhibitions/2015-exhibition/budapest