Ferenc Kósa photo exhibition in Hódmezővásárhely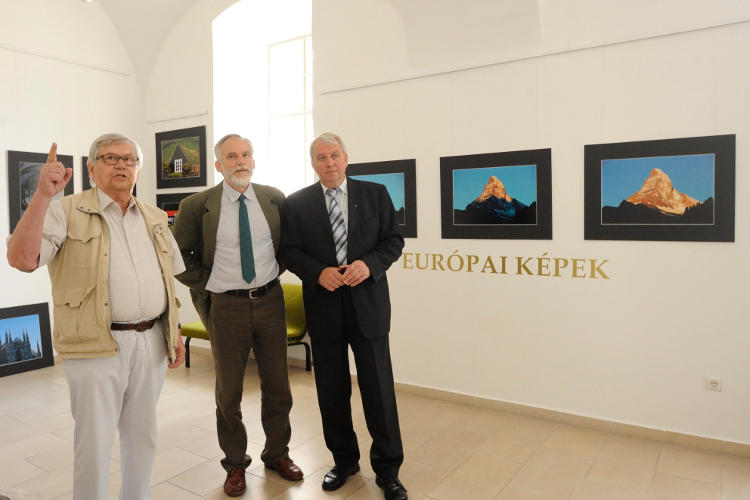 A photo exhibition opens of the photography of Ferenc Kósa, a Kossuth and Béla Balázs Award-winning film director in Hódmezővásárhely, in Alföldi Gallery, on the 6th of June.
At the opening ceremony the photographer said that the film director's work naturally includes writing and photography as the "art of imaging".
He received The Best Director Award at the 1967 Cannes Film Festival for his diploma work, titled "Ten Thousand Days". He was in a constant power struggle with the former regime. Photography was his part of not public life, in which he felt free.
The artist has selected the three hundred photos of the exhibition from several thousands of his photographs to reflect harmony and subtlety.
Photo: Ferenc Kósa Ferenc (left), Imre Nagy, Director of Tornyai János Museum (middle) and Péter Kószó Deputy Mayor Alföldi Gallery, Hódmezővásárhely, June 5th, 2015. (MTI Photó: Zoltán Gergely Kelemen).
"Az idő egésze" photo exhibition
Tornyai János Museum
June 6, – July 19. 2015.
Hódmezővásárhely
Dr. Rapcsák András utca 16