2014 international Travel Photographer of the Year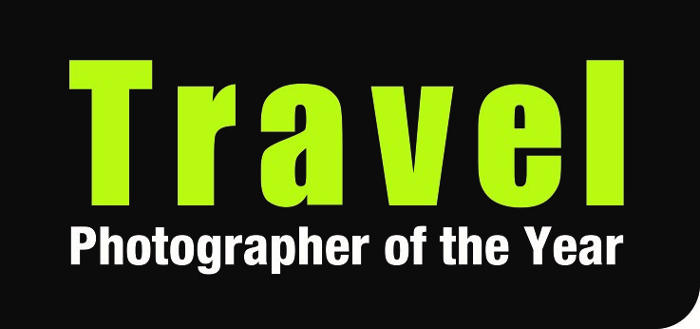 From pilgrims making perilous progress 14,000ft up in the Himalayas to cave divers exploring the cenotes of Mexico, from the bleak beauty of skeletal trees to the warm tones of Himba jewelry and colourful bands of rock in Northumberland, and from bicycle adventures in Norway to the lives of honey-hunters in Bangladesh, the winning images in the 2014 international Travel Photographer of the Year awards give a glorious view of life on this planet.
The winning images and short films can be viewed on www.tpoty.com and will be displayed in a magnificent exhibition at London's Royal Geographical Society (with IBG) from July 24th September 5th 2015.
British photographer Philip Lee Harvey took the overall prize – and title of Travel Photographer of the Year 2014 – for elegant portfolios depicting the rock-hewn churches of Lalibela, Ethiopia and the Himba of Namibia.
The title of Young Travel Photographer of the Year 2014 went to 17 year-old Samuel Fisch of the USA. He is the first person to win this title twice, having also won it back in 2012. His latest set of winning images – graphic blocks of colour showing details in Burano, Italy – were very different to those from 2012, showing his diversity. Young TPOTY 15-18 was won by 18 year-old Georgia Mulholland of Australia with vivid shots of the Greek islands, while Michael Theodric of Indonesia (age 12) won the 14 and under category with an atmospheric black & white portfolio of Java. Italian amateur photographer Massimiliano Fabrizi was voted winner of the New Talent category for his subtle and understated images of Cuba. Rufus Blackwell's quirky, short timelapse film of Kumhb Mela, the largest gathering of people on Planet Earth, was a vivid and colourful contrast to Fabrizi's portfolio. Comprising more than 80,000 individual images, it secured the British photographer first prize in the HD Video category.
TPOTY 2014 HD shortfilm winner: Kumbh Mela by Rufus Blackwell
Malaysian oral implantologist, Nick Ng Yeow Kee, won the Tribes portfolio category with his intimate black & white portraits of elderly people in China, while Dutch photographer Marsel van Oosten took top honours in the Earth, Air, Fire, Water category, with his eerie images of dead camelthorn trees in the fog in Namibia. And the Spirit of Adventure category was won by Poland's Piotr Trybalski with a portfolio depicting an epic cycle trip along the Norwegian coast.
Johnny Haglund of Norway scored not one but two first places in the single image categories, winning Monochromal with a wonderfully sympathetic portrait of an elderly woman in Colombia, and One Moment with a striking image of 'Les Sapeurs' in the Democratic Republic of Congo. And Joshua Holko's winning image in Wild & Vibrant was both suitably wild and vibrant. The Australian photographer had captured the moment a polar bear looked up from consuming a recent seal kill, its bloodied face and the seal carcass standing out vividly against the white fur and snow.
Entries were received from professional and amateur photographers from over 100 countries, and the awards were judged by a hugely respected international panel, including Daria Bonera (Italy), photo agency director and photo editor and editorial coordinator for 'Touring' – National Geographic Traveler Italy – internationally renowned portrait, fashion and fine art photographer, Barbara Bordnick (USA), award-winning photographer and picture editor Eamonn McCabe (UK), wildlife photographer Chris Weston (UK), and Manfred Zollner (Germany), deputy Editor in Chief of FOTOmagazin.
Source: TPOTY.com
Travel Photographers of the Year 2014